Omaha Website Design
Whether you need a new website for your Omaha business or just need a revamp of your existing website, you're in the right place!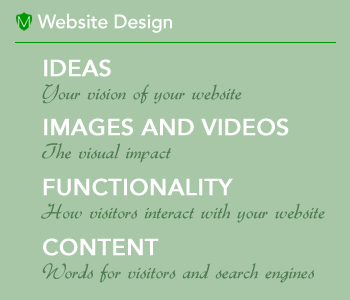 We pride ourselves on working closely with Omaha businesses to understand their needs. Then our design team will sit down and put our creative juices to work, designing a beautiful and functional website that will make you proud to share it with the world.
YOUR BUSINESS IS UNIQUE BUSINESS – SO SHOULD YOUR WEBSITE
Because every company or organization is different, their website should be unique. Some websites are flashy and loud, others are classy and subdued. Whatever look and feel your company needs, we will work with you during the web design process to make sure that the site matches your company. All the while, we will keep search engine optimization, site usability, advanced functionality, and best programming practices in mind.
Make Sure Your Website is Found by People and Search Engines
By building your site with people – as well as search engines – in mind, we can help get your business ranked by Google, Bing and Yahoo! We use programming techniques that ensure the text on your website can be crawled and indexed by search engines.
All Types of Websites and Services
We can build any type of website and other related services, including:
Small Business Websites
Website Maintenance
Mobile Website Design
User Interface Design
Responsive Web Design
WordPress Websites
Social Media Pages
Affordable Pricing for Quality Website Design
We try to keep our prices low, while offering top quality website design and maintenance. We understand that small businesses and startups. Cost will vary with the scope of the project. Prices start at $600 for a basic five page search engine optimized website, $100 per additional page.
Call us at (402) 681-9431 to get started with our web designers today!